Employee Benefits
We care—for others and for you. Because the work you do here betters the lives of patients worldwide. Discover how Amgen benefits focus on helping you thrive.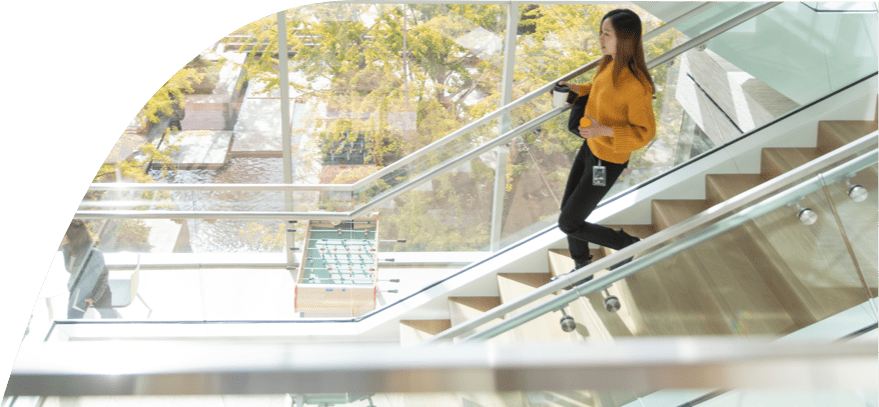 Total Rewards
Plan
Secure your future. We understand that to best serve patients, everyone should have the resources they need to take care of themselves. With Amgen benefits, you'll receive full support for the overall wellbeing of you and your family.
Health
Whatever stage in life you're in, you'll have the resources to take care of yourself and your family.
Medical, Dental & Vision
Wellness programs, tools and resources to incentivize healthy living
Global Employee Assistance Program
Cancer support resources through Wellness at Amgen
Variety of saving options for eligible medical expenses
On-site fitness facility (in some locations), Reimbursed or discounted access to local fitness facilities (in some locations)
Assistance for special needs children
100% for Amgen products when enrolled in an Anthem medical plan
Finance
Financial planning is often stressful and time-consuming. We offer various saving plans and options to make these long-term decisions a little easier.
Competitive base pay and annual bonus opportunities
Long-term incentives and stock grants
Award-winning retirement plans and 401(k) with generous company match
Retiree medical savings accounts
Short- and long-term disability benefits and life insurance
Amgen Inc. Employee Stock Purchase Plan (U.S. only)
Dependent care savings options
Work/Life Balance
Spend more time on what matters most to you, so you can bring your best in our mission to serve patients.
Award-winning Paid Time Off (PTO) program plan
Bi-annual company shutdowns (U.S. only)
Adoption support
Employee volunteer program and company matching donation program
On-site child care facilities (in some locations) and/or discount options (in some locations)
Access to tutoring, test prep, and college admissions advice services for children
Elder care resources
Career
When you're ready to grow further in your career, we'll be ready to help you.
Tuition reimbursement
Flexible work environment
Employee recognition programs
Learning and development resources
Service awards
Mentor program
Access to more than 20 employee resource groups