Vice President, Global Marketing - Obesity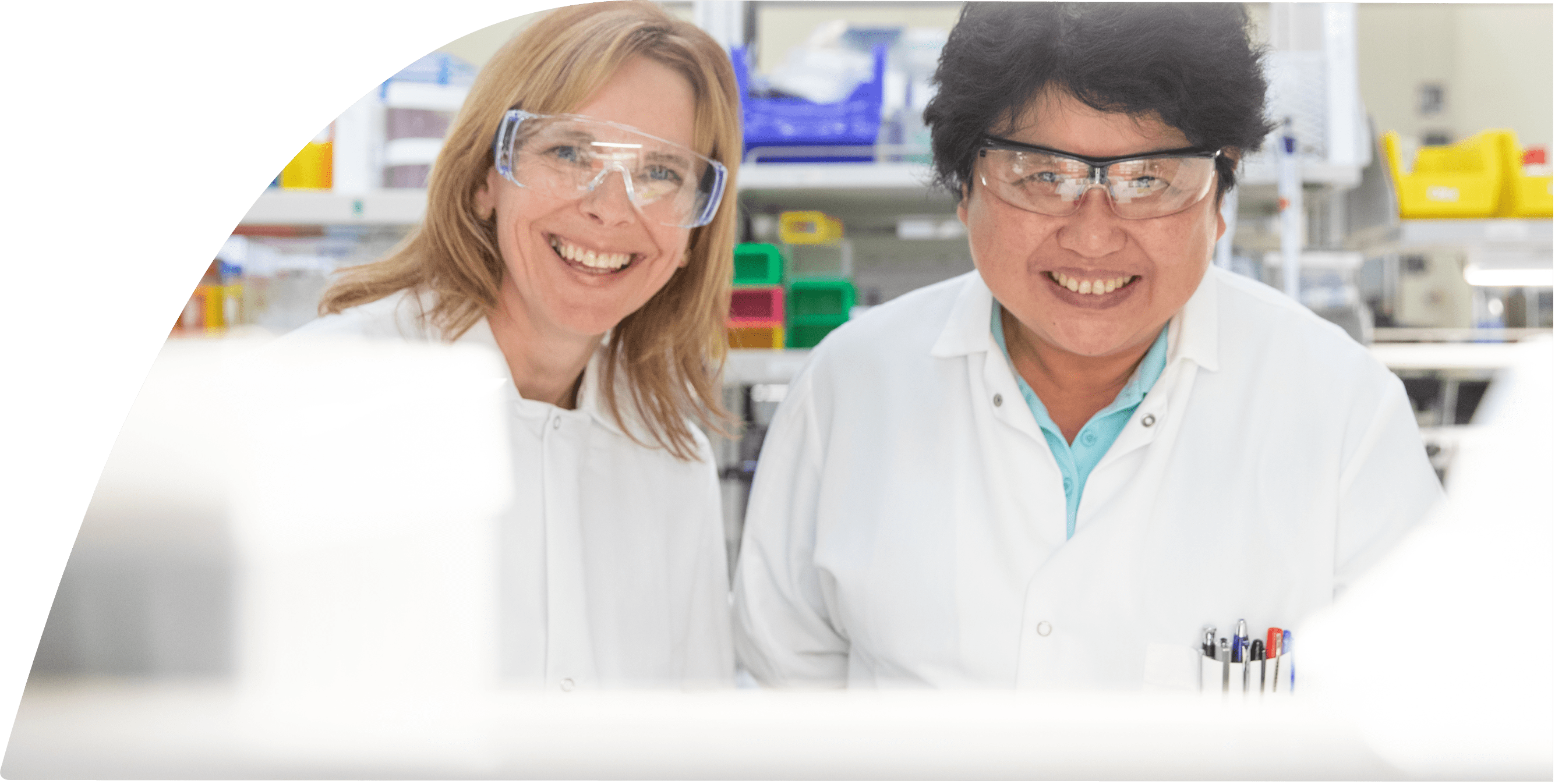 Vice President, Global Marketing - Obesity
US - California - Thousand Oaks
Apply Now
JOB ID:

R-177608
LOCATION:
US - California - Thousand Oaks
WORK LOCATION TYPE:

Remote
DATE POSTED:

Nov. 20, 2023
CATEGORY:

Marketing
At Amgen, every challenge is an opportunity. And every opportunity brings the potential to change lives. Our shared mission—to serve patients—has driven our status as one of the world's preeminent biotechnology companies, reaching over 10 million patients worldwide. Leverage your high-level expertise to lead and forge partnerships that advance the biotechnical and biopharmaceutical science that can turn the tide of serious, life-interrupting illnesses.
Live
What you will do
Let's do this. Let's change the world. The Vice President (VP), Global Marketing Obesity will have experience collaborating with R&D, ideally gained through collaboration in cross-functional teams. The VP is a key senior business leadership role, requiring insightful balance of strategic planning for developing products for the future while fully promoting new products available today. The VP will make strategic decisions on the evaluation and prioritization of the portfolio and work closely with Business Development (BD) to identify and evaluate potential in-licensing and/or acquisition opportunities. The VP is responsible for leading and maximizing the robust R&D pipeline, driving optimal approaches to commercialization and business growth through all of Amgen's major markets, and building a healthy and growing organization.
The Vice President is a visionary leader with a passion for transforming the lives of patients with obesity and metabolic disorders with experience launching and growing innovative products in a highly competitive and complex market. They have a deep understanding of the scientific, clinical, regulatory, and reimbursement landscape for obesity therapies and a network of key opinion leaders, advocacy groups, and professional societies in the field of obesity and metabolism.
The Vice President is a strategic thinker who can anticipate and respond to emerging trends, opportunities, and challenges in the global market. A collaborative partner who can effectively engage with R&D, BD, regional and local commercial teams, and external stakeholders to shape the future of the obesity franchise. A motivational coach who can inspire and develop a diverse and talented team of global marketers. And serve as a role model of Amgen's values and culture, and a champion of our mission to serve patients.
The VP will be a dynamic, innovative, well networked, and highly collaborative executive with effective leadership skills who will motivate and inspire a global team to achieve maximum results. The VP is expected to provide leadership and direction to the global organization, drive the portfolio decisions and provide strategic input into business development and serve as a strategic advisor to R&D. This is a high visibility role which will work closely with the senior leadership team to expand the current pipeline and create and build value at Amgen.
Key responsibilities include:
Lead a Global Marketing and Therapeutic Area team. Enhance commercial capabilities, ensure alignment with company strategy, focus resources on key priorities, manage within budget and achieve commercial objectives.

Partner with the heads of US and international commercial operations to achieve a common vision, develop a winning commercial strategy, and build the commercial capabilities needed to maximize the long-term value of Amgen's therapeutics and supportive care assets.

Represent Global Marketing on the Therapeutic Area Governance (TAG), the TA-level governing body within the Amgen commercialization process that is accountable for maximizing the value of the overall TA portfolio.

Establish a strong partnership with other functional TA Leads on the TAG to develop the therapeutic area strategy, which include internal and external opportunities; decide on external opportunity recommendations in partnership with business development; responsible for cross-functional product-focused decisions between portals; and manage the TA budget. Also responsible for approving the Target Product Profiles and holding the product teams accountable to delivering on their plans within scope and on budget.

As a key member of the Therapeutic Area Governance, the Vice President must be able to embrace change and lead Product Teams  through the change; manage performance by ensuring strategy, execution and goals are met; comfortably confront and productively work through conflict; deliver, seek and accept constructive feedback and messages without hesitation; communicate a compelling vision and lead with drive and energy with an eye on the bottom line; take appropriate risk; inspire others by motiving and guiding individuals and teams to perform at a higher level; and lead by example.  

Build relationships with colleagues in key functions around the world to ensure robust collaboration, effective cross-functional coordination, strong global alignment and consistency in all commercial activities and initiatives.

Work with Corporate Development and other relevant functions to develop an optimal business development strategy and provide commercial expertise to support licensing and acquisition activities.

Fully embrace Amgen's culture. Serve as a role model for colleagues by operating in a mature and professional manner, employing emotional intelligence, and consistently demonstrating Amgen's values.

Add value to the Global Marketing, Access, and Capabilities Leadership Team by supporting peers, debating key issues and decisions, making well supported recommendations to the Senior Vice President, Global Marketing, Access, and Capabilities, and supporting corporate initiatives.

Role model optimal execution of our Global with Local model. 
Key outcomes desired:
Amgen positioned as a strategic leader in Obesity/Metabolic Diseases  

The successful global commercialization and launch of new products  

Build a culture of patient focus and innovation within the global team  
Win
What we expect of you
We are all different, yet we all use our unique contributions to serve patients. The professional we seek is a leader with these qualifications.
Basic Qualifications:
Doctorate degree & 8 years of commercial experience OR  

Master's degree & 10 years of commercial experience OR  

Bachelor's degree & 12 years of commercial experience AND  

8 years of direct managerial experience. Previous experience managing other managers  
Preferred Qualifications:
5 years of biopharmaceutical global commercial experience 
A biopharmaceutical executive with experience in a series of global leadership roles of increasing scope and scale, with leading companies in the biopharmaceutical industry.
Extensive commercial experience 
Highly preferred to have experience in obesity medications/treatments. Good mix of pipeline and inline experience. Experience developing and implementing successful global marketing strategies for major products. Extensive product launch experience has successfully built global brands and has consistently achieved or exceeded growth and market share objectives.
Minimum of 10 years of US and Global leadership experience 
Will have led a range of marketing and commercial teams, ideally within multiple organizations at country, regional and/or global headquarter level. A professional who is highly regarded in the industry as a world-class commercial leader.
Cross-functional leadership experience 
Experience in a development-oriented role or closely supporting and collaborating with R&D. Will have gained experience through a combination of inline commercial or general management leadership and early commercialization. Has worked with cross-functional teams, provided commercial input and advice, and has evaluated target profiles and clinical development plans, making recommendations that enhanced long-term commercial value.
Leadership competencies:
Collaborating and Influencing 
Identifies all necessary stakeholders and connects with them to gain support or agreement  

Negotiates with a genuine give-and-take approach that takes all parties' perspectives into account  

Takes advantage of opportunities to build strategic relationships to achieve a specific outcome  

Engages others in open dialogue and adapts own influence approach to different stakeholders in ways that address their interests or concerns  

Anticipates emerging or potential conflicts among all stakeholders and takes steps to pre-empt them  
Driving Results 
Acts to surpass team goals, seizing opportunities to extend the limits of what is possible  

Sets continually higher goals for the team that are ambitious but achievable  

Identifies and acts on new opportunities that enable performance targets to be exceeded  

Seeks new challenges and is energized by exceeding targets  
Acting Strategically 
Creates a 2-3-year roadmap or blueprint to implement the enterprise strategy in own area, while ensuring the overall Long-Range Plan for the therapeutic area is delivered  

Identifies and prioritizes the most critical future factors to consider in making decisions  

Makes plans to address changes or trends in the external landscape (i.e., competitors, clients, and market segments) that affect own business or area  

Develops plans that consider the impact beyond own area, location, function, or market  
Additional leadership characteristics:
Passionate about patient care  

Natural, inspirational leadership style  

Embodies and models Amgen's values  

Desire to forge new ground  
Thrive
What you can expect of us
At Amgen, you will be part of a culture that values innovation, diversity, inclusion, and excellence. You will work in an environment that fosters collaboration, creativity, and continuous learning. You will have access to cutting-edge technologies, tools, and resources to support your professional growth and development. You will have the opportunity to make a meaningful impact on the lives of millions of patients around the world who suffer from obesity and its complications. You will be part of a company that is committed to advancing science, improving health, and making a positive difference in society.
As we work to develop treatments that take care of others, we also work to care for our teammates' professional and personal growth and well-being. The annual base salary range for VP level opportunities in the US is $307,500 to $512,500. In addition to the base salary, Amgen offers a Total Rewards Plan comprising health and welfare plans for staff and eligible dependents, financial plans with opportunities to save towards retirement or other goals, work/life balance, and career development opportunities including:
Comprehensive employee benefits package, including a Retirement and Savings Plan with generous company contributions, group medical, dental and vision coverage, life and disability insurance, and flexible spending accounts.

A discretionary annual bonus program, or for field sales representatives, a sales-based incentive plan

Stock-based long-term incentives

Award-winning time-off plans and bi-annual company-wide shutdowns

Flexible work models, including remote work arrangements, where possible
Amgen is an Equal Opportunity employer and will consider you without regard to your race, color, religion, sex, sexual orientation, gender identity, national origin, protected veteran status, or disability status.
We will ensure that individuals with disabilities are provided reasonable accommodation to participate in the job application or interview process, to perform essential job functions, and to receive other benefits and privileges of employment. Please contact us to request accommodation.
Apply Now
US - California - Thousand Oaks